Post by RAYNA KINGSLEY on Apr 26, 2019 1:22:44 GMT
ELLA KINGSLEY

species
: Vampire |
age
: 19 - 21/199 |
face claim
: Emily Browning (can be discussed) |
status
: OPEN! |
sexual orientation:
up to player
Most of her backstory is open.
History:
1820
I have in my app that in 1820 Rayna found this girl beaten and left for dead in an alley way and so she turned her to save her life. Once Ella came to, Rayna explained that she'd turned her and asked what had happened. Ella explained that she had been attacked by a gang of men that routinely would go to the local market and hit on girls, her being one of them. The next day Rayna asked her to describe the men in detail before she set off to the market. She found the men and discretely watched them and their vulgar actions. Nightfall came and she gave them what they deserved. With Ella being a newly turned vampire she decided to stick with Rayna as she was totally unaware of the supernatural prior to this and felt Rayna could offer her the help and guidance she needed.
1863
In 1863 Rayna sent Ella out to fetch something in the town. While on the way back Ella smelt blood, so she followed the scent and saw two men fighting before others pulled them apart. One of the men set off on his own and Ella followed suit, unable to contain herself she attacked the man and fed from him. Once she realised what she'd done she sat on the ground with her head in her hands, she'd fed from humans before but never killed someone so she was frightened. Thankfully not long after Rayna showed up and asked what happened. Fortunately Ella hadn't drained the man completely dry but he was on the brick of death and with Rayna feeling responsible she decided to turn him to save his life also. From then him, Ella and Rayna have stuck together.
Present Day
Ella spoke of wanting to visit a friend in Mystic Falls and so they made the move to the small town.
OPEN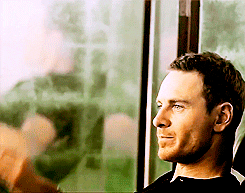 species
: Vampire |
age
: Late 20's-Early 30's/156 |
face claim
: Michael Fassbender/Alexander Skarsgard (can be discussed) |
status
: reserved! | sexual orientation:
heterosexual
Personality:
He's slightly darker, more like Rayna than Ella. He's charming, cocky, unpredictable, outgoing and can prove to be dangerous when he wants. Though he does have his nice side, he just doesn't show it to everyone. He's quick witted and isn't afraid to speak his mind which can sometimes land him in a bit of trouble. Of course you can tailor him to how you want him, these are just some traits I picture him to have



Name is totally open as well as most of his backstory.
History:1863
After getting in a fight he set off angrily on his own. Almost home he was attacked out of nowhere, he yelled in pain as he felt sharp teeth pierce his neck. Struggling did nothing to stop his attacker and soon everything slipped into darkness. He awoke in an unfamiliar bedroom, scared and confused about what had happened. He went venturing through the strange house before Rayna found him, calmed him down and explained everything. Ella apologized profusely and hoped that he would forgive her for her accident. At first he held a grudge against the young girl but eventually did get over it. He adapted pretty quickly to being a vampire and like Ella stuck with Rayna. Though he was the type to go off on his own for a few days and do his own thing before eventually returning to the pair.
Present Day
When Rayna disappeared for a few months without a word he did become worried, which was an usual feeling for him. When she eventually returned he was relieved, but freaked out when she revealed that she'd been experimented on and now had venomous claws. When Ella spoke of visiting a friend in Mystic they all made the move over to the small town.

Notes:
I pictured Rayna and him as possibly sharing some sexual tension ever since Rayna turned him, though they've never acted on it. They both know the tension is there, both being very straight forward people they sometimes point it out playfully to one another. The two get along quite well, she is a strong, independent woman and he is a cocky guy that likes to try and tease her. In the past when he's playfully riled/annoyed her she's taken to snapping his neck, though it's all done in a light heart manner more than anything xP